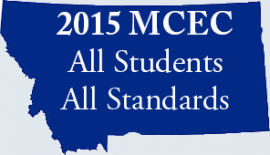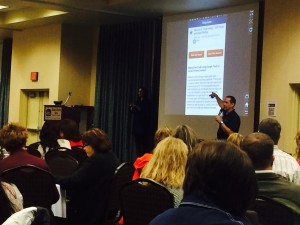 ConPlus expands its footprint to Montana, after successfully working with several state-wide educators/teachers associations, such as Michigan Council for Maths Teachers Association, Nebraska Music Educators Association and Illinois Music Education Association. For the first time in history, Montana Council for Exceptional Children Association adopted ConfPlus mobile app at their annual conference. The picture shows that one staff from the organizing team explained features and functionality of ConfPlus to all attendees on the first day of the conference.
ConfPlus offer affordable mobile solutions to U.S. teachers/educators' associations, and our goal is to help them use mobile app sooner rather than later. Please
contact us
now for more details.
Related posts